Hell 'N' Back Welding Ltd. is a welding and custom fabrication company serving the Peace region of northern Alberta, both in our shop and in the field.
Learn More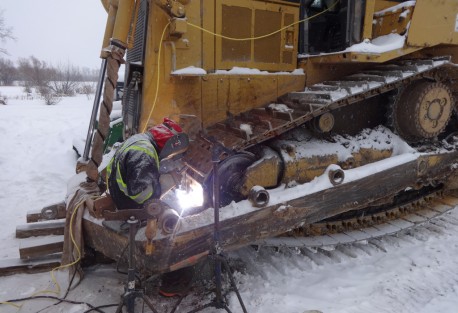 Every year Hell 'N' Back Welding helps local companies in the Peace region of Canada prepare their equipment for winter by installing a series of "lugs" or "corks", which essentially act as cleats on the equipment tracks to help them grip on snow and ice.
Read More
VIEW ALL Projects
At Hell 'N' Back, we are passionate about metalworking. Our crew is an elite team of welders and blacksmiths who love what they do. We are a custom shop, and there are no assembly lines here, so our welders have to be able to problem-solve to build or fix literally anything that comes in the door.
Learn More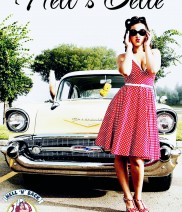 Current Winner
City: Edmonton
Country: Canada
Photographer: Gecko Photography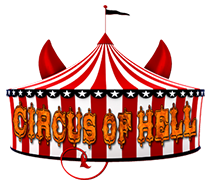 We play with fire every day in the welding shop, but we also love to play with fire for your entertainment.
LEARN MORE